Going into Woody Allen's 47th film, the man's comedy is not going to give you low-rent gags or excessive, slapstick, sexual innuendos. His iconic slices of life with sentimental, intellectual and romantic themes remains as something that cinema treasures – as a realm of its own. Regardless of how you might think of him as a person, it's remarkable how many films Allen continues to pump out of his conveyor belt of a mind, even as he reaches his eighties. It certainly makes age look ever more trivial no matter how inconsistent the quality of his films has been. His iconic writing and directing style are ever so prevalent in Café Society featuring an adorable and diverse cast in the likes of Jesse Eisenberg, Kristen Stewart, Steve Carell, Blake Lively, Corey Stoll, with the narration of Woody Allen.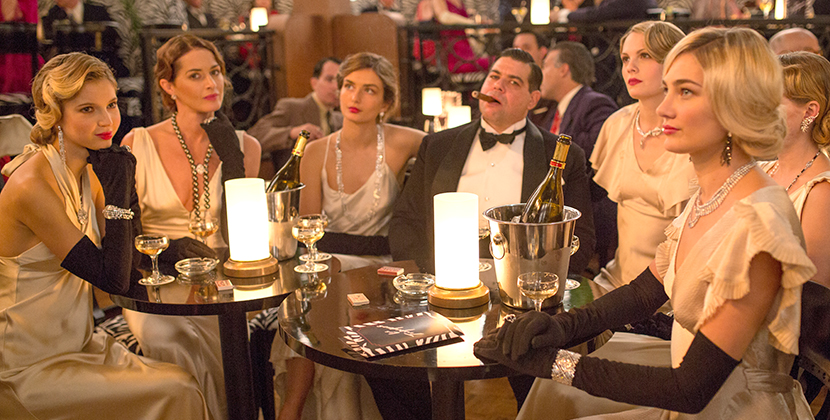 The characterisation of our main character can once again adage to Cafe Society's director himself. Bobby Dorfman, the slightly timid and insecure young son of Jewish descent moves to the fabulous city of Los Angeles to pursue his acting dreams via his established cast agent uncle Phil (Steve Carell). Phil appoints his loyal secretary Vonnie (Kirsten Stewart) to get him settled in his new world and with that comes a romance. Of sorts.
Allen's homage to his great love of New York City is once again on show here with subtle camera work done in the great city, contrasted with the shots of bright vanity with green screen sets found on the vistas of NYC's business rival: Los Angeles. Allen's script-writing does not attempt to hide the cynical bitterness he feels about Los Angeles and what seems to be the ego-wrestling opportunists found within. It certainly makes you want to go back and watch Annie Hall or Manhattan again. The cinematography is quite often filled with beauty and strong color tones to highlight that lavish 1930s Hollywood lifestyle. It is immaculate to behold and makes many moments of eye candy all the more entertaining, as you experience the bustling Americana culture of LA and NYC.
The film's humour does not seek to reinvent any of Allen's comic formulas but its still solid. There are some fantastic laugh-out-loud moments of dramatic irony the characters find themselves in. Knowing what the characters' misfortunes are without them knowing it themselves is a tried and tested form, but few have done it as smoothly and naturally as what this screenplay's scenarios presented. There is definitely a natural chemistry and fluidity that comes with how the cast engages with one another, which makes the comedy feel genuine and natural.
As for performances, Eisenberg's character can come across as typecast in the beginning, but his character development throughout the film becomes much more satisfying. Carell slips into his charismatic casting agent role very well in conjunction with serious expositions that pays tribute to the maturity of the actor. Stewart fits her character's young and innocent motives very well with a sweet, endearing demeanor to match. In short, everyone's performances are their own and offer the dynamic personas to mesh in this 1930s world of American showbiz life.
Café Society certainly presents both smart and goofy undertones of Jewish-American, suburban, family life in the 1930s. One member of our main character's Jewish family is a mass-murdering gangster, the next, a pretentious academic intellectual that cannot wait to tell you about the superficial artifice of materialistic norms found in western society. Woody Allen delivers another romantic comedy-drama film worthy of his name albeit with a plot that contains some predictability. Whether it fits your expectations of this cinematic savant is another question though.
Cafe Society will be released in Australian cinemas on October 20th